Fast Park, Where Airport Parking = Peace of Mind®
Welcome, Los Alamos National Laboratories! We are proud to be your new ABQ airport parking partner.
FastPark & Relax Albuquerque

2801 Yale Boulevard SE
Albuquerque, NM 87106
LOCATION FEATURES
Covered Parking
Complimentary EV Charging (120 V Outdoor Rated GFI's)
Corporate Code: DF1AAE
Company Name: Please indicate Los Alamos National Laboratories as your Company Name upon enrollment.
As a corporate traveler, you have a lot on your mind; but thanks to Fast Park, airport parking is easy. With 17 facilities in 14 markets, we pride ourselves on consistent, exceptional service.
Enroll in our complimentary Relax for Rewards program with your company name to guarantee a $4.13 daily rate*. As a member, you will earn points redeemable for free parking and have 24/7 access to your online account to print receipts, review parking history and request free parking. Enroll now at no cost and with no obligation. Discover the Fast Park difference today!

QUESTIONS?
Contact your Fast Park representative: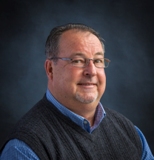 HOW IT WORKS